Swiss Chard Oshitashi
October 24, 2016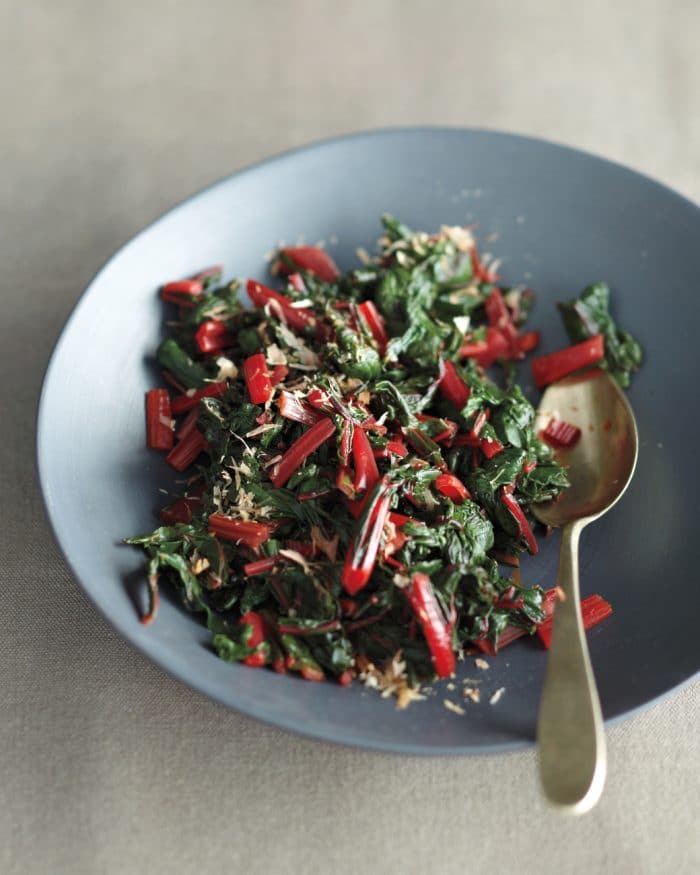 The ultimate (cold) side dish.
Swiss chard oshitashi is one of my favorite dishes.  It is typically found on Japanese menus made with spinach, but I like to alternate the dark leafy greens I use to switch up the flavors.  In this recipe, I am using Swiss Chard, but you can try it with spinach, kale, dandelion greens, or watercress.  They all work really well with this preparation and taste delicious!  There are also a variety of different chard's to choose from, so check out your local market and see what catches your eye.
Ingredients:
2 bunches of Swiss Chard
2 tablespoons of low sodium soy sauce
1 tablespoon of sesame seeds
Directions:
Bring a large pot of water to a boil.  Add chard, in batches, and cook until tender, about 3-4 minutes. Drain and then submerge chard in a bowl of ice water.
When chard is cool, drain again and squeeze out any excess liquid.  Cut into bite-sized pieces.  Toss chard with soy sauce and top with sesame seeds. Makes 4 servings.