Ultimate chocolate pudding
November 30, 2016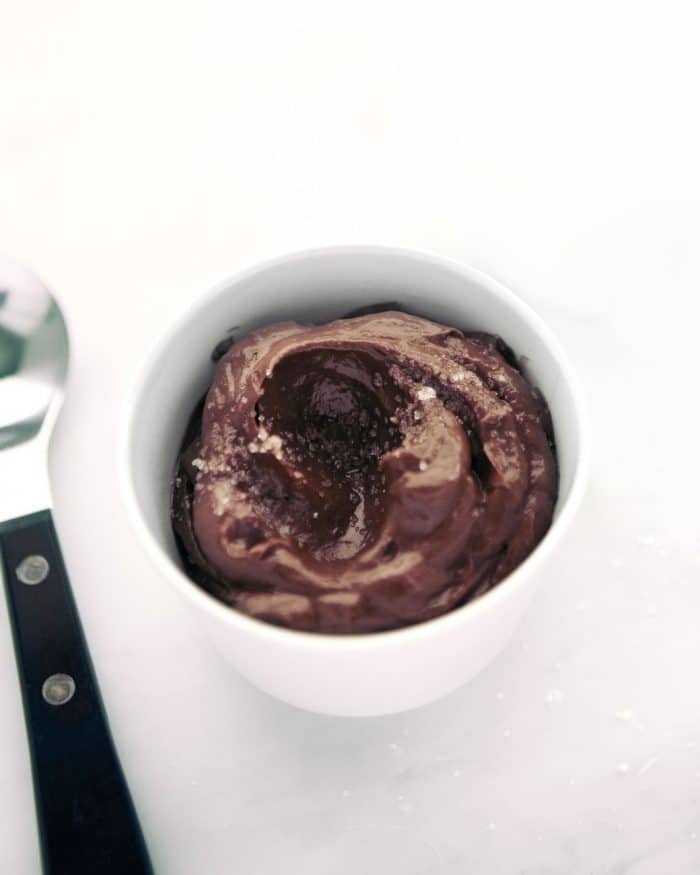 Pass the spoon.
This ultimate chocolate pudding is just one more way I like to get my chocolate fix in!  If you have spent any time with me or on this website then you know I take me dark chocolate very seriously, and this pudding is no exception.  I make it with avocados for an added dose of fiber.
Ingredients:
3 avocados
6 tablespoons cocoa powder
2 tablespoons raw honey
1 teaspoon pure vanilla extract
flakey sea salt, optional
Directions
Puree avocados, cocoa powder, honey and vanilla in a food processor until smooth. Garnish with a sprinkle of sea salt if desired. Yum!