Stracciatella Soup
January 29, 2016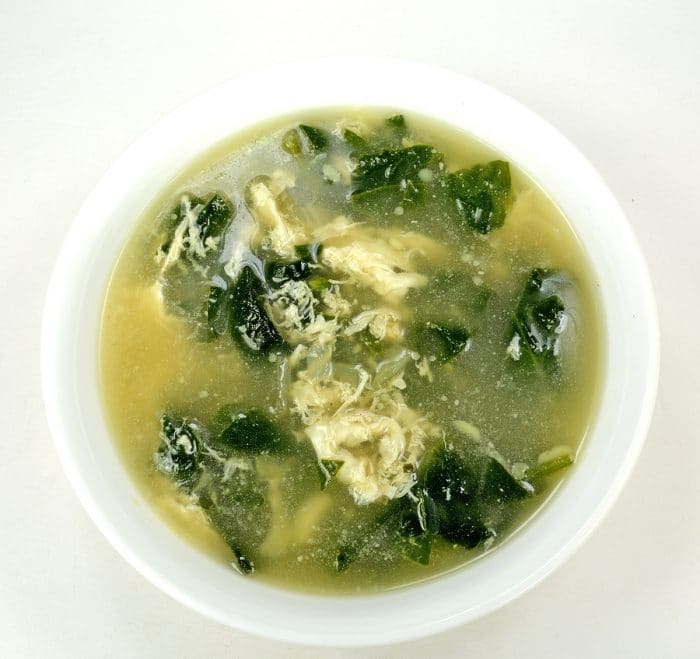 I love a cozy bowl of soup in the winter and Stracciatella soup is my all time favorite.  It is total comfort food but loaded in nutrition thanks to some soothing chicken broth, protein-packed eggs, and fiber-rich spinach. Truly soup-erb! (see what I did there?)
Serves 4
Ingredients:
6 cups of low-sodium chicken stock (I like this one)
6 cups of spinach, trimmed and washed
2 cups of pecorino cheese, finely grated
Fresh ground pepper
4 eggs, beaten well
Directions:
Bring broth to a boil in a large pot over high heat.  Stir in spinach, 1 cup of cheese and 1/4 teaspoon of pepper, and return to a boil.
Reduce heat to a gentle simmer. Gently pour in eggs in a circular motion to every distribute them on the surface of the soup. Return soup to a summer and cook until eggs are set, about 1-1 1/2 minutes.
Divide among 4 bowls. Evenly top each bowl off with the remaining cheese and season with pepper. Serve and enjoy!
For more healthy eating tips, recipes, and a personalized wellness plan book a consultation and let's chat!