Spaghetti Squash Cacio e Pepe
December 11, 2016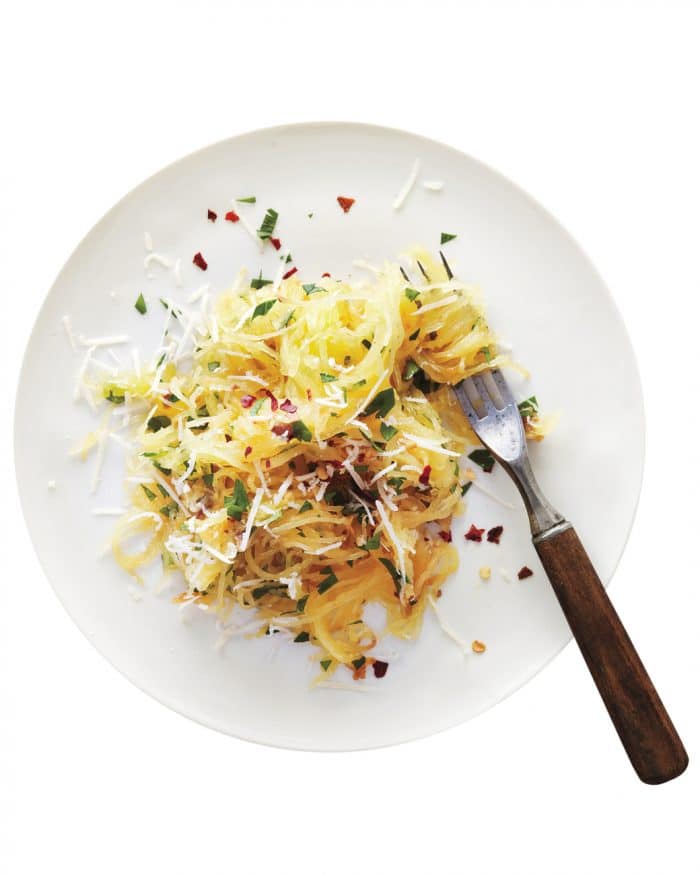 Dinner time made easy
Love subbing spaghetti squash for pasta in my favorite dishes, like this cacio e pepe (cheese & pepper).  It's high in fiber, rich in flavor and super easy to make.
Ingredients:
1 spaghetti squash, halved and seeded
4 tablespoons olive oil
1/4 cup chopped parsley, optional
2 tablespoons grated parmesan cheese
red-pepper flakes (or fresh cracked pepper if you prefer no heat)
salt, to taste
Directions:
Preheat oven to 425 degrees.Drizzle squash with 1 tablespoon olive oil. Roast until tender, about 40 minutes.
Once cool, scrape flesh with fork and toss with 3 tablespoons olive oil, parmesan, and parsley. Season with pepper.