Grain-Free Banana Pancakes
March 10, 2017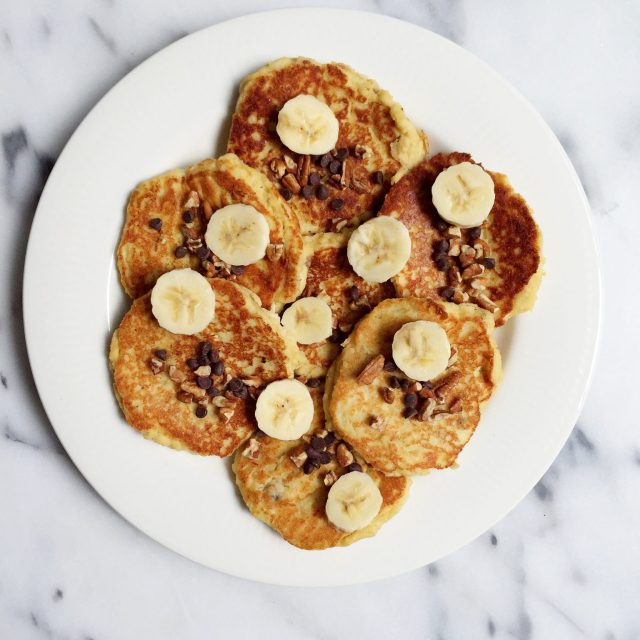 These grain-free banana pancakes are another reason why breakfast is my favorite meal of the day!
Yields: 10 small pancakes
Ingredients:
1 ripe banana, mashed
1 + 3/4 cup almond flour
2 eggs
3/4 cup unsweetened almond milk
1/4 teaspoon baking soda
sprinkle of cinnamon
optional mix-in's: 1/4 cup walnuts & dark chocolate chips
Directions:
Grease medium pan with a little coconut oil or cooking spray
Whisk together the mashed banana, eggs, and almond milk in a medium bowl. Add almond flour, cinnamon, and baking soda and stir until well combined. Fold in nuts and chocolate, if using.
Heat pan on medium-high heat, while letting the batter sit for 5 minutes.  If the consistency is too liquidy, sprinkle in some more almond flour, as needed, and mix.
Using a tablespoon place batter on heated pan, about 2-tablespoons per pancake.  Flip pancake over once the edges start to bubble (or about 2-3 minutes).
Top with additional banana slices, nuts, chocolate chips or toppings of your choice.  Serve and enjoy! I like to eat mine while drinking a cup of golden milk.