Golden Milk Latte
December 20, 2016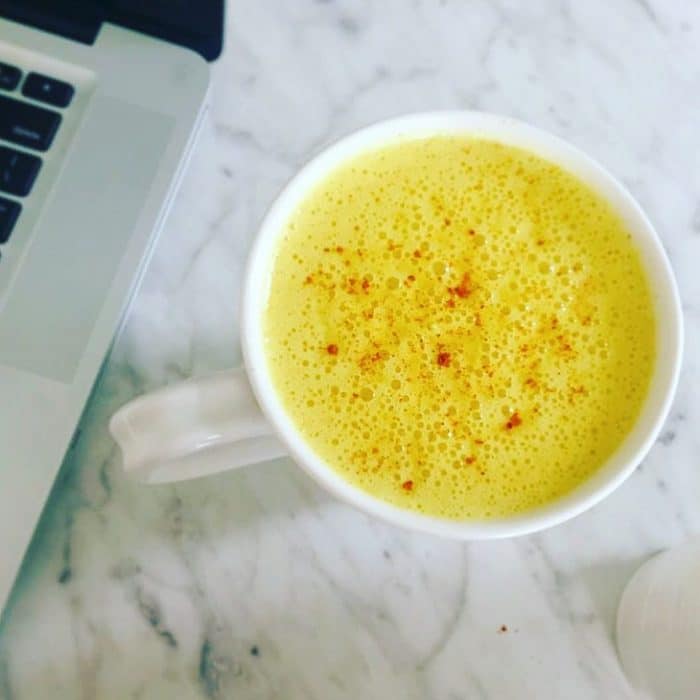 The golden milk latte (a.k.a. turmeric latte) is definitely a big trend and worth trying out.  Turmeric is a spice with a lot to health benefits thanks to it's high amount of antioxidants and it's anti-inflammatory effects.   This recipe also calls for ginger, another spice that will help fight inflammation throughout the body.  Feel free to make this recipe your own by adding any of the other spices below to mix up the flavors.
Ingredients:
1.5 teaspoons turmeric (freshly chopped or powder)
1 teaspoon ginger
1/8 teaspoon of fresh cracked black pepper
**Optional: 1/8 teaspoon of cinnamon, nutmeg, and/or cardamom as desired!
1/8 teaspoon of honey
1/8 teaspoon of vanilla extract
2 teaspoons of coconut oil
1 pinch of sea salt
2 cups of unsweetened almond milk
1 cup of water
Directions:
Combine turmeric, ginger, pepper, honey, vanilla, oil, salt and any additional spices in a blender.
Heat almond milk and water over medium heat until simmering.
Pour hot milk into blender and pulse until smooth and frothy.
Serve with added sprinkle of turmeric or cinnamon to garnish.