Dark Chocolate Pumpkin Spice Cups
October 1, 2017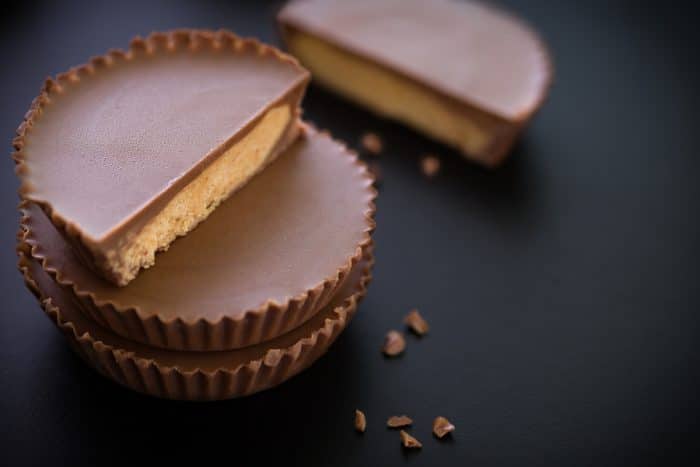 No trick, just treat with these pumpkin spice cups!
Seasonal and delicious, these dark chocolate pumpkin spice cups will make the perfect dessert all Autumn long.
Ingredients:
1/2 cup coconut butter
1/2 teaspoon coconut oil
2 teaspoons honey
1 teaspoon pumpkin spice
1 1/2  cups dark chocolate chips
12 large paper muffin cups
Directions:
Line up muffin cups on a baking sheet or tray.
Melt half the chocolate and coconut oil over a low heat until smooth or in the microwave and stir.  Drop a 1 & 1/2 teaspoon size amount of chocolate in each cup. Place baking sheet in refrigerator util firm.
Melt coconut butter in microwave, about 30 seconds.  Stir in honey and pumpkin spice.  Add 1 teaspoon of mixture to the center of each chocolate cup.
Melt the remaining amount of chocolate and pour another 1 & 1/2 teaspoons of chocolate over the pumpkin-coconut butter.  Gently tap the sheet/tray on the counter to remove air bubbles and ensure the chocolate is covering all of the filling.
Place sheet/tray back in the refrigerator to set.  Let cups come to room temperature before eating. Enjoy!