Currently Craving My BKR
January 13, 2017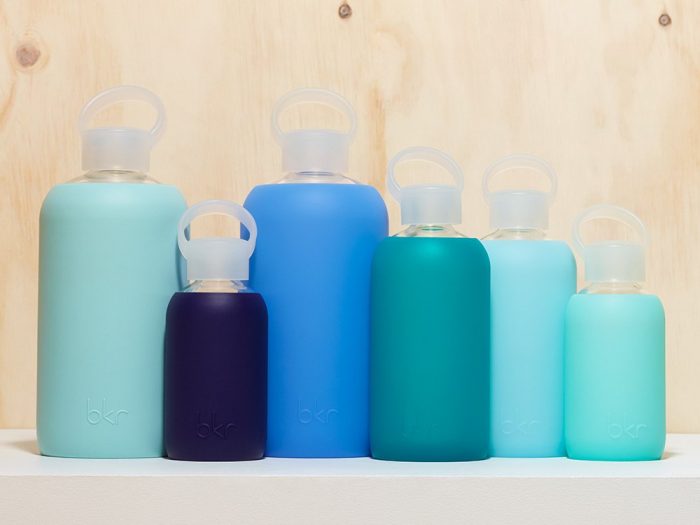 The prettiest health accessory
You have heard me say it before, but I'll say it again (and again, and again), proper hydration is a necessity for staying healthy and feeling good, just one of the many reasons I am currently craving bkr bottles.  Having a water bottle on you at all times is the easiest way to make sure your hydration game is on point, and bkr makes this health necessity feel more like a special treat with their line of pretty, chic, lightweight bottles.
Whether your goal is more energy, healthier skin, weight loss, improving your gut health, maintaining a healthy pregnancy, marathon training, or just flat out feeling good, water plays a key role in ALL of it, so I am a huge fan of bkr for making it feel fun and fashionable. Pro-tip: aim to drink 64-100 ounces of water/day and more if you're training.
Bkr are glass bottles with a silicone covering that are dishwasher safe. They come in a variety of colors and designs and three different sizes so you can find one that fits your personal style and needs.  I love them so much that I have two.  I use the big size for my workouts and to keep at my desk all day long and the small size for when I am out and about in NYC or traveling.  I can't wait for you to try sipping out of your own bkr and look forward to hearing how much you love them too!