Baked Zucchini Chips
January 25, 2017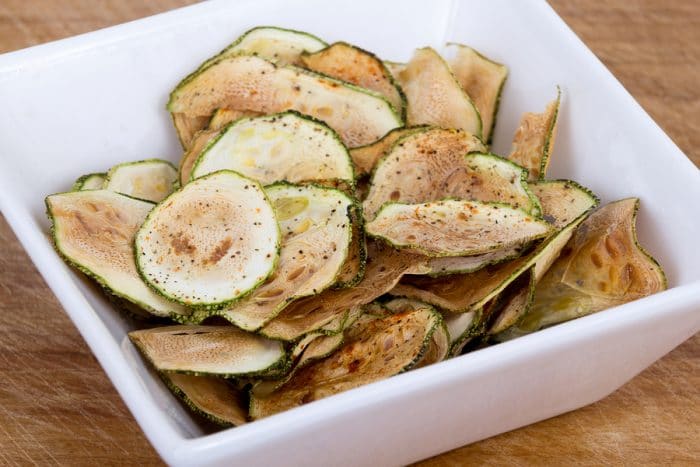 When it comes to entertaining, these baked zucchini chips are a always on my menu (usually with this dish too!)  They are crunchy, slightly salty, and a total crowd pleaser.  Swap the usual bagged potato chips for this super simple recipe and get a lot more fiber and flavor for the same crunchy bite!
Ingredients:
2 medium zucchinis, thinly sliced with the skin on
1 tablespoon olive oil
1/2 teaspoon garlic powder
salt and pepper to taste
Directions:
Preheat oven to 250 degrees
Add zucchini and olive oil together into a medium sized bowl and toss gently with hands until lightly coated.  Add in garlic powder, salt, pepper, and toss again until
Line a baking sheet with parchment paper and place zucchini slices in a single layer, not touching
Place in oven and bake for 30 minutes or until crisp, flip chips over, and place back in oven for another 30 minutes, or until and golden on both sides. Let them cool for a few minutes and serve with hummus, guac, salsa, or enjoy on their own!