7 Allergy-Fighting Foods
April 27, 2016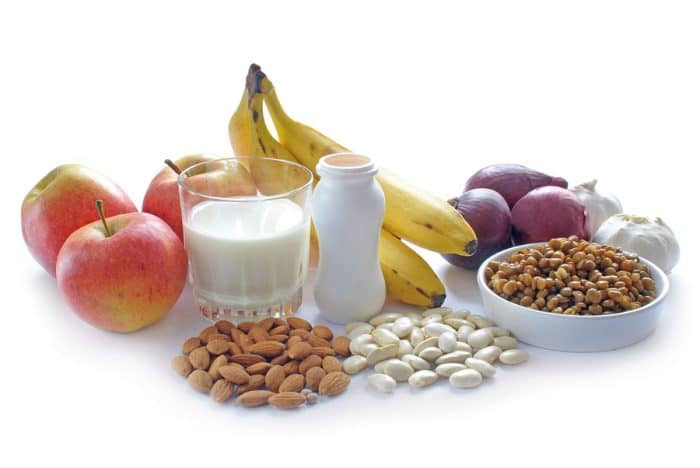 It is officially Spring, which means outdoor dining, rosé drinking, trees blooming and allergies ragging.  But before you overdose on Allegra, try these 7 allergy-fighting foods that will help keep those symptoms at bay all season long.
Apples are loaded in antioxidants, two of being polyphenol and quercetin, which are natural antihistamines.  Antihistamine is that stuff your allergy meds are made of to fight off the sneezing, itching, congestion and all those other lovely seasonal symptoms. So work an apple into your daily routine to help kick those symptoms, try pairing it with 2 Tbsps of nut butter for the perfect afternoon snack.
Fish can be highly beneficial when it comes to alleviating those allergy symptoms thanks to their high content of Omega-3 fatty acids.  Omega-3s fight against inflammation throughout the body and a 2007 study found that pregnant women who consumed fish at least once a week lowered the risk of seasonal allergies and asthma in their children.  Try to eat salmon, tuna, mackerel and other fish at least twice a week.
Nuts are also a great source of Omega-3s that can combat inflammation around the nose and throat helping to control symptoms. They also make a great on-the-go snack, just toss 2 Tbsps of raw almonds, walnuts or pistachios into a plastic baggy and you are set.
Probiotics work in a few ways to earn it's place on the allergy-fighting foods list. Mainly, they have been linked to combating pollen allergies, but they also aid in the fight against all allergens by keeping the immune system healthy and strong.  Start off your morning with 6oz plain Greek yogurt with some blueberries and nuts for breakfast, or try sipping on a plain Kefir or kombucha, and take a daily probiotic supplement.
Garlic has been shown to have antibiotic-like benefits, fighting against bacteria, viruses and even fungi (like your mold allergy), helping to keep your immune system healthy.  Garlic is also another great source of that natural antihistamine, quercetin.  Raw garlic is the most beneficial to fighting allergies, so try adding it uncooked to your homemade salad dressing, salsa, guacamole or avocado mash.
Turmeric has a long list of health benefits.  It has been linked to healing respiratory tissue, fighting inflammation and helping to clear out mucus in the sinuses.  Basically an allergy-fighitng jackpot! Add this healing spice into your day by using it to season your roasted veggies and your meat, chicken, or tofu.  Also check out these delicious turmeric-based drinks from Temple Turmeric. I love them.
Green Tea is loaded in catechins, a powerful antioxidant that has been shown to inhibit the release of histamine, basically stopping your allergic reaction before it starts.  To get the most bang for this antioxidant buck, skip the milk and drink your tea straight up, iced or hot!
Hope these allergy-fighting foods help you enjoy the gorgeous weather, Happy Spring!